Writing a statement of purpose is one of the most essential requirements for graduate applications but many have overlooked its importance. However, students nowadays have discovered the benefits of taking professional assistance from a reliable SOP Writing Help in Dubai, UAE. The ultimate goal is to stand out from other candidates because admissions committee of highly reputed universities worldwide wants to know how much you want to study at their university and what you can bring into the table. In this blog, we will provide some helpful tips that might help you in writing the perfect statement of purpose.
Tell a story: Stories can easily connect to its readers. You need to exert a lot of effort to tell an enticing story that demonstrates the reasons why you have chosen a specific university or course. Take time to think and find a connection and impress the committee with your creative storyline in order to get great results.
Quantify your stories in a proper manner: If you can strategically quantify the details of your story and highlight the results of your actions, you will definitely get the attention of the admissions committee. Make sure to use the same strategy for the rest of your story by adding numbers to it so your statement of purpose will sound more realistic and compelling.
Be very specific: When you start to write your SOP, always keep in mind that whatever you say should be backed by supporting details. Be straightforward to make a specific point but do not sound too arrogant. If you can clearly explain and answer all the important whys in your statement of purpose, then you will gain a competitive edge over others.
Customize your statement of purpose accordingly: Universities possess wide range of characteristics including its mission, vision, core values, culture and many more. One of the greatest failures you can commit is to craft a basic template and send it to multiple universities without customizing it. In case of any difficulty, you can seek guidance from a trusted SOP Writing Help.
Use the right tone and language: Your statement of purpose should use a slight formal language and conversational tone. Make sure to write an essay like you are talking to someone, however refrain using casual language or trying to sound too humorous.
Learn how to describe yourself in the best way possible: Statement of purpose should serve as a strategic tool to showcase your personality and ethics. Hence, one of the best things you can do is discover what your essay paper should portray you in terms of the required criteria which will demonstrate who you are to the admissions committee.
Be yourself and stick with the truth: Do not take risk in creating great stories when you know that it is not based on true information. In case that you do not have sufficient amount of exceptional details to highlight, do not write it. The admissions officers are highly experienced and knowledgeable so they can easily identify a true candidate from a false applicant with just one reading.
Talk about the challenges you have encountered in a matured approach: If you have had any issues during your academic years, a gap in your professional career, or any work-related challenges, it can be addressed when writing a statement of purpose. Do not sound that you are defending yourself, but state the actual reasons that caused the problem and illustrate how you manage the situation and state what you have learned from those experiences.
Conduct research about the university: Make sure to list down the reasons why you have decided to choose a particular university. The specifics are crucially important and will showcase how eager you are to contribute to that university.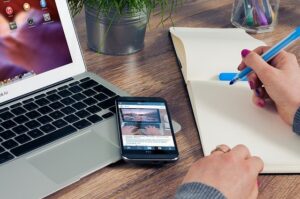 Seek professional advice from your professor: Never hesitate to ask for guidance from the right people as it will definitely ensure that you are on the right track. Professors are highly experienced experts and they can share inputs or suggestions in writing a statement of purpose. In case you do not know any professor, it's highly recommended to ask for advice from a respected SOP Writing Help.
Edit and Proofread your SOP before submitting it: Make sure that your statement of purpose is carefully reviewed and double-checked to guarantee that it is free from any error in spelling, grammar, tone, writing style, and structure.
For more details, take professional guidance from the best SOP Writing Help in the UAE.